Sometimes you travel alone and the only option is to set up a tripod in the middle of Hyde Park to capture yourself going through your second childhood outfit phase. This outfit made itself as they usually do when you under pack for a trip. Comfort meets functionality meets dirty pink vans. Some how it seems to work.
Taking photographs alone while controlling your camera via your phone is incredibly liberating. I reached a zen state where I didn't even realize the strange looks I was receiving by passerby's walking their cute dogs. Of course I still noticed the dogs; that goes without saying. London is a dog town and Hyde Park is ground zero for exceptional dog watching.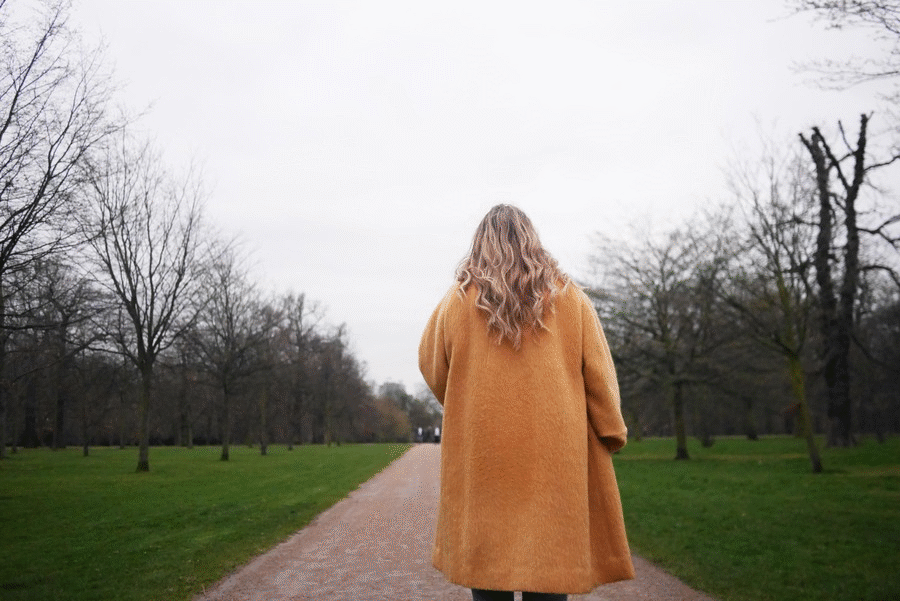 OUTFIT || lipstick – c/o SMASHBOX in Bang Bang | mohair coat – VINTAGE – similar here | plaid shirt – VINTAGE – similar here and here | 501 jeans – LEVIS – here and here | runners – c/o VANS – here | umbrella – old and from THE BAY |
PS I spotted 5 dogs in the above photo which serves as evidence that Hyde Park is what my dreams are made of.